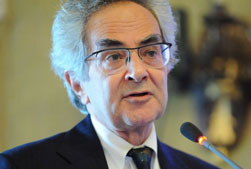 One argument against memetics is that evolutionary theorists should not go in for controversy - and should instead close ranks to concentrate on their real foe: theism. I don't really approve of this argument - on the grounds that theism is has been scientifically dead for over a century, and there's no point is kicking a dead horse.
However, it is certainly true that some are still struggling with the first wave of the Darwinian revolution, let alone stages 2 and 3. A case in point is the recent works by philosophers:
Mind and Cosmos: Why the Materialist Neo-Darwinian Conception of Nature Is Almost Certainly False by Thomas Nagel and What Darwin Got Wrong by Jerry Fodor and Massimo Piattelli-Palmarini.
I'm inclined to blame such material on Sturgeon's Law. It is an illustration of human irrational resistance to Darwinism, though. Memetics brings Darwinism into human culture. The evolving brain puts Darwinism into the human mind. Some humans can't stomach this.