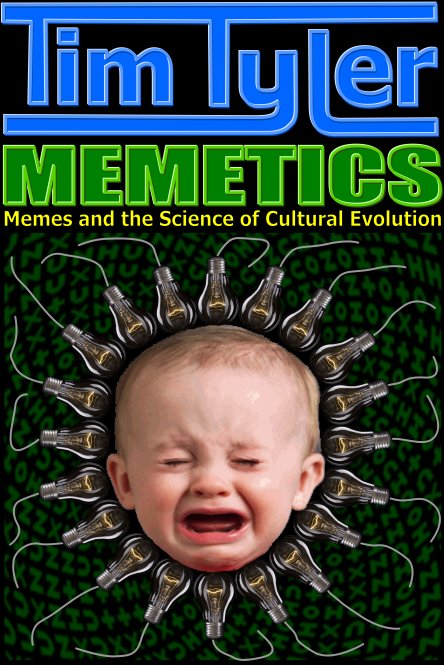 My "Memetics" book has shown up on
Google Books
.
Chapters 5-14 (pages 48-120) are browsable - which is a
fairly
significant chunk of the book. Much of the rest of the text of the book can be searched.
The pictures came through in colour. However, I can't say I approve of them missing off the covers of the book.